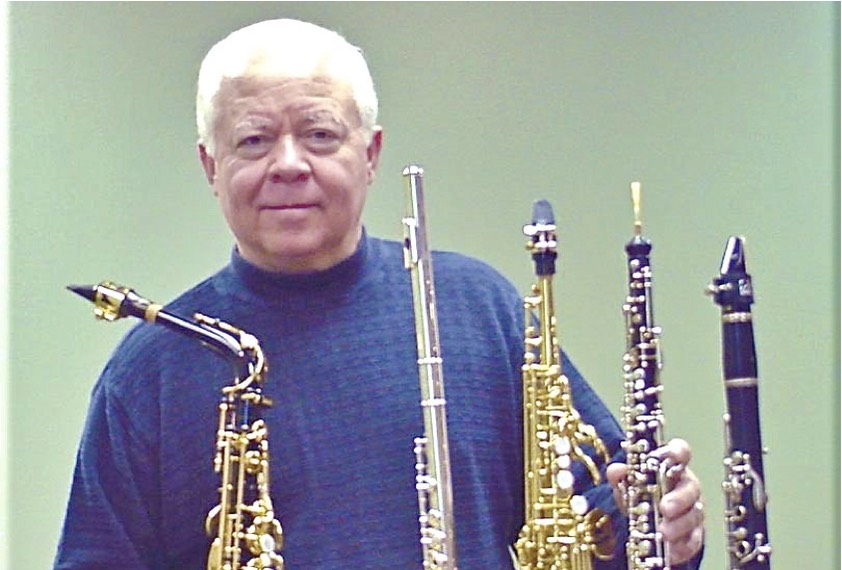 Mr. Rath began playing the saxophone in grade school. In college he began the clarinet as a freshman and the flute as a sophomore.  He began the study of the oboe, with Alice Gordon Cooke, as a Junior, playing in the band and orchestra. Dr. Gary Garner, Band Director and Professor of woodwinds,  suggested he take up the bassoon and he did his Senior Recital on all five woodwinds. As a graduate assistant he taught saxophone and clarinet, while concentrating on the oboe.
At the suggestion of Dr. William T. Gower, he moved to southern Mississippi, played in summer musicals and started  on an advanced degree. After completing the coursework, he began his career as a performer and teacher. As a saxophone clinician for Leblanc Corporation he met and worked with at Dr. Eugene Rousseau on the saxophone. Later Mr. Rath had the opportunity to study oboe with John Mack, former Principle Oboist of the Cleveland Orchestra.                                              
Upon moving to Tulsa, Mr. Rath owned and operated a music store and played with the Oklahoma Sinfonia and the Tulsa Philharmonic. At the request of the department chairman of Oral Roberts University, he joined the staff as Adjunct Professor of Oboe. He sold the music store to concentrate on performing and teaching, later becoming a Yamaha Performing Artist. Currently, Mr. Rath performs in the Tulsa area, works with Yamaha, is owner of Rath Music Group, Inc. and Richards Double Reeds.
**EDUCATION**
Bachelor of Music Education - West Texas A & M University
Master of Arts in Music - West Texas A & M Universit
Advanced Work - University of Southern Mississip
**TEACHERS**
Mrs. Alice Gordon Cooke, West Texas A & M University
Dr. Gary T. Garner, West Texas A & M University
Dr. William T. Gower, University of Southern Mississippi
Dr. Eugene Rousseau, world renowned Saxophonist
Mr. John Mack, former Principle Oboist of the Cleveland Symphony Orchestra
**POSITIONS HELD**
West Texas A & M University-Canyon, TX- Graduate Assistant
Augustana College-Sioux Falls, SD-Marching/Concert Band, Woodwinds
Centenary College-Shreveport, LA - Oboe Instructor
University of Arkansas at Little Rock, AR- Woodwinds, Band Director
School of Fine Arts-Willoughby, OH - Orchestra Director, Oboe/Saxophone
First United Methodist Church - Claremore, OK-Director of Music Ministries
Faith United Methodist Church - Director of Adult Music Ministries
Oral Roberts University - Adjunct Instructor of Woodwind
**PERFORMANCE EXPERIENCE**
Meridian, MS - Principle Oboe
Biloxi, Jackson, and Gulf Coast Orchestras, MS - Oboe/English Horn
South Dakota Symphony - Principle Oboe
Shreveport Symphony - Principle Oboe
Arkansas Symphony and Chamber Orchestra - Principle Oboe
Oklahoma Sinfonia - Principle oboe
Tulsa Philharmonic - Oboe/Saxophone
Bartlesville Symphony Orchestra - Principle Oboe
Yamaha Performing Artiist